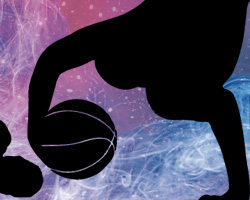 360 ALLSTARS
 360 ALLSTARS is a phenomenal theatrical performance exploring all forms of rotation. Boasting a stellar cast, including world champion athletes, world class dancers and world renowned musicians, the production connects the street with the elite to deliver a radical urban circus!
A performance like no other, 360 ALLSTARS reinvents the traditional circus by presenting contemporary performance styles instead of conventional circus art forms. Replace acrobats with breakdancers, substitute a basketball freestyler in place of a juggler, swap the unicyclist for a BMX flatlander, and throw in a Roue Cyr artist and you get an exhilarating circus performance, like nothing you have seen before! And with music from master musician, Gene Peterson, and live looping, 360 ALLSTARS is as aurally exciting as it is visually astounding. 

Featuring celebrated international artists from UK, Europe, Asia, North America, South America, Australia & NZ, 360 ALLSTARS is a revolutionary production that will leave you dizzy with excitement!
Upcoming Shows:
NORTH AMERICAN TOUR:
October 23rd & 24th (3 shows)
Madison, WI, USA
Capitol Theater

Oct 25th
Green Bay, WI, USA
Weidner Center for the Performing Arts

Oct 28th (2 shows)
Brampton, ON, Canada
Rose Theater

Oct 30th
Macomb, IL, USA
Western Hall, Western Illanois University

Nov 1st
Jackson, MI, USA
Jackson College

Nov 2nd - 3rd (2 shows)
Elyria, OH, USA
Stocker Arts Center

Nov 6th
Wilkes Barre, PA, USA
The F.M. Kirby Center for the Performing Arts

Nov 8th
Pittsburgh, PA, USA
Byham Theater
BROADWAY
Nov 12th - 30th (24 shows)
New York, NY, USA
New Victory Theatre, 42nd St 
Full US tour dates announced shortly.
2013 National Tour
March 22nd
Burnie, Tasmania
Burnie Arts & Function Centre

March 23rd
Devonport, Tasmania
Devonport Entertainment & Convention Centre

March 25th & 26th
Launceston, Tasmania
Theatre North Inc 

March 27th
Warragul
West Gippsland Arts Centre

 

March 28th
Sale
Esso BHP Billiton Wellington Entertainment Centre 

April 3rd
Wodonga
Wodonga Civic Centre 

April 4th
Wangaratta
Wangaratta Performing Arts Centre 

April 5th
Healesville
Shire of Yarra Ranges 

April 6th
Frankston
Frankston Arts Centre 

April 12th & 13th
Dandenong
Drum Theatre 

April 15th – 17th
Werribee
Wyndham Cultural Centre 

April 19th & 20th
Colac
Colac Otway Performing Arts & Cultural Centre 

April 23rd
Warrnambool
Warrnambool Entertainment Centre 

April 24th
Hamilton
Hamilton Performing Arts Centre 

April 26th
Portland
Portland Arts Centre 

April 27th
Mount Gambier
Sir Robert Helpman Theatre 

April 30th
Swan Hill
Swan Hill Performing Arts Centre 

May 2nd
Mildura
Mildura Arts Centre 

May 4th
Renmark
Chaffey Theatre 

May 7th
Noarlunga
Hopgood Theatre 

May 9th
Port Lincoln
Nautilus Theatre 

May 11th
Whyalla
Middleback Theatre 

May 14th
Port Pirie
Northern Festival Centre 

May 18th
Esperance
Esperance Civic Centre

May 22nd
Bunbury
Bunbury Entertainment Centre

May 24th
Mandurah
Mandurah Performing Arts Centre 

May 28th
Moora
Moora Performing Arts Centre 

May 30th
Geraldton
Queens Park Theatre 

June 1st
Carnarvon
Carnarvon Civic Centre  

June 6th
Port Hedland
Mattt Dann Cultural Centre 

June 13th
Ross River
Macdonnell Shire Youth Jamboree 

June 14th
Alice Springs
Araluen Arts Centre 

June 18th
Elliott Community 

June 20th
Tennant Creek
Civic Centre 

June 22nd
Katherine 
Katherine Fringe Festival 

June 24th 
Beswick Community

June 27th
Darwin
Darwin Entertainment Centre

July 2nd
Mount Isa
Mount Isa Civic Centre 

July 5th & 6th
Cairns
Cairns Civic Centre 

July 10th
Townsville
Townsville Civic Centre 

July 11th
Ayr
Burdekin Cultural Complex 

July 13th
Rockhampton
Pilbeam Theatre 

July 16th
Lake Cawana
Lake Cawana Community Centre 

July 17th
Ipswich
Ipswich Civic Centre 

July 18th – 20th
Logan
Logan Entertainment Centre 

July 25th
Redland
Redland Performing Arts Centre 

July 27th
Beaudesert
The Centre 

July 30th – August 3rd
Brisbane
Judith Wright Centre
2013 European Tour
September 30th
Lingen, Germany
Theater an der Wilhelmshöhe
October 1st
Wolfenbuttel, Germany
Lessingtheater
October 2nd
Wolfsburg, Germany
Theater der Stadt
October 3rd
Iserlohn, Germany
Parktheater

October 4th
Rodermark, Germany
Kulturhalle

October 5th
Laupheim, Germany
Kulturhaus Schloß Großlaupheim

October 9th
Villingen, Germany
Theater am Ring
October 10th 
Lorrach, Germany
Burghof 

October 12th
Coesfeld, Germany
Konzert Theater
October 13th & 14th
Esch-Sur-Alzette, Luxembourg
Stadttheater
October 16th
Marl, Germany
Theater Marl
October 17th
Herford, Germany
Stadttheater 
October 18th & 19th
Amberg, Germany 
Stadttheater

October 20th
Offenburg, Germany
Oberrheinhalle