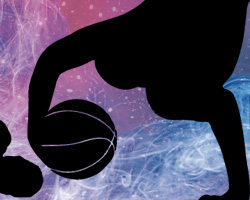 360 ALLSTARS
A phenomenal physical performance exploring all forms of rotation, 360 ALLSTARS connects the street with the elite to deliver a supercharged urban circus. Boasting a stellar cast, including the 2x World Champion BMX Flatlander, two champion breakdancers, an internationally acclaimed basketball freestyler, and a World Record holding cyr wheel artist, 360 ALLSTARS is a spectacular fusion of the extraordinary artistry that emerges from street culture.
Add to this a stunning live soundtrack delivered by NZ's X-Factor winner Beau Monga, and multi-award winning master musician, Gene Peterson coupled with incredible video projections, 360 ALLSTARS is as aurally exciting as it is visually astounding. 
A magnificent, colourful, & astonishing expression of a generation that has reinvented public performance, 360 ALLSTARS is a revolutionary production that will leave you dizzy with excitement!
"The most thrilling stage show ever" - Weekend Notes ★★★★★
"Blindingly talented. The energy is infectious" - Broadway Baby ★★★★★
"Destined to be a sell-out" - TV Bomb, Edinburgh ★★★★★
"Breathtaking... a rare mixture of talents" - The Advertiser ★★★★★
"Freaking phenomenal performers" - Fritz Magazine ★★★★★
"Mind boggling, awe-inspiring entertainment" - All Over Adelaide ★★★★★
"Spectacular tricks and stunts" - The Pop Chronicles ★★★★★
"Supercharged urban circus" - Scenestr ★★★★★